Stand-alone, single pad site.
Dental buildings can be great long-term investments.

Dentistry is still needed during recessionary times.
There is a high cost to relocate for dental tenants.

Owning on a main thoroughfare at a stoplight can provide good traffic for tenants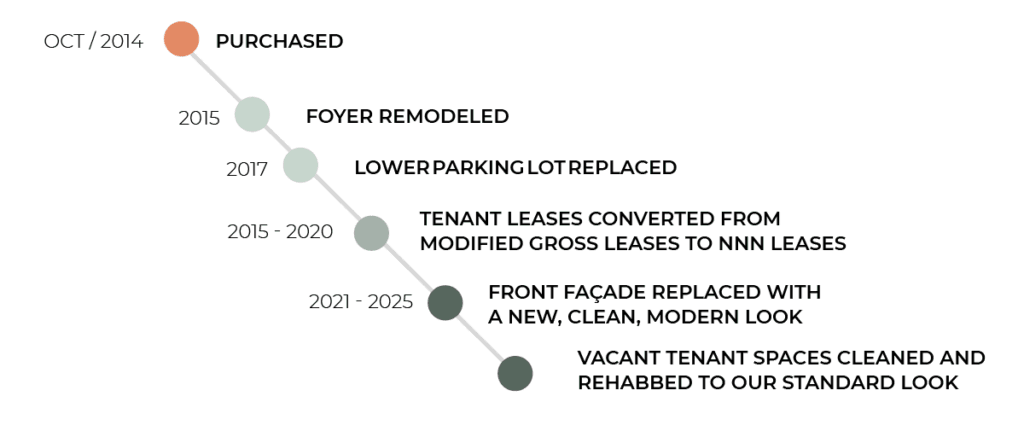 Tenant leaves and units need to be rehabbed.
Front façade needs to be updated to improve future potential leasing activity.
If the property was sold today at a similar cap rate of when it was purchased, the projected-annualized,un-levered return would be approximately 12.35%.
The projected 10-year annualized return is 9.1%.
For more information about this or any of our other assets…