Shallow Bay Light Industrial
This attractive, multi-unit industrial retail building is desirably located and well maintained, with large bays and multiple build-out configurations (industrial and office mix) that can appeal to a variety of tenants.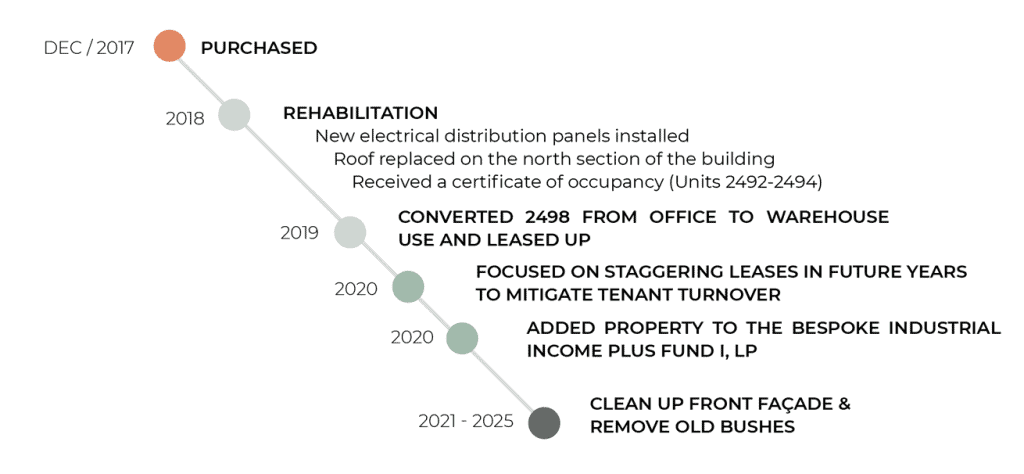 Accurate Door & Window vacates at the end of their lease, we clean up, and finish the units to our standard look and feel and it takes a long time to lease up the building.
Property should provide for an annualized 7.48 – 9.05% unlevered annualized internal rate of return (IRR) or higher, barring a worse than normal recession or unexpected economic shock during the next ten years.
For more information about this or any of our other assets…