Door-divided interior + (3) offices, large conference area, fenced yard.
This property should provide for an annualized 8.64 – 10.61% unlevered annualized internal rate of return (IRR) or higher, barring a worse than normal recession or unexpected economic shock during the next ten years.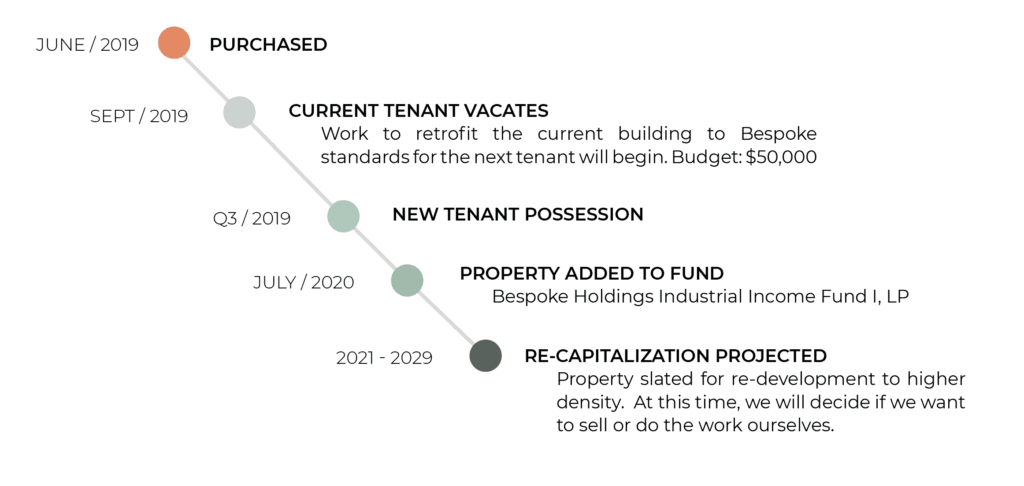 Denver's growth slows and this area isn't redeveloped in our projected timeline of 5-10 years.
This property will become repurposed for higher density sometime between years 2-10.
The area neighborhoods are slated for major re-development by the City of Denver, including light rail, residential, and retail.
This property falls in the very heart of these plans.
For more information about this or any of our other assets…