7,000 SF building on 2.11 acres
Denver has a low amount of yard property square footage available relative to the population (compared to other large cities).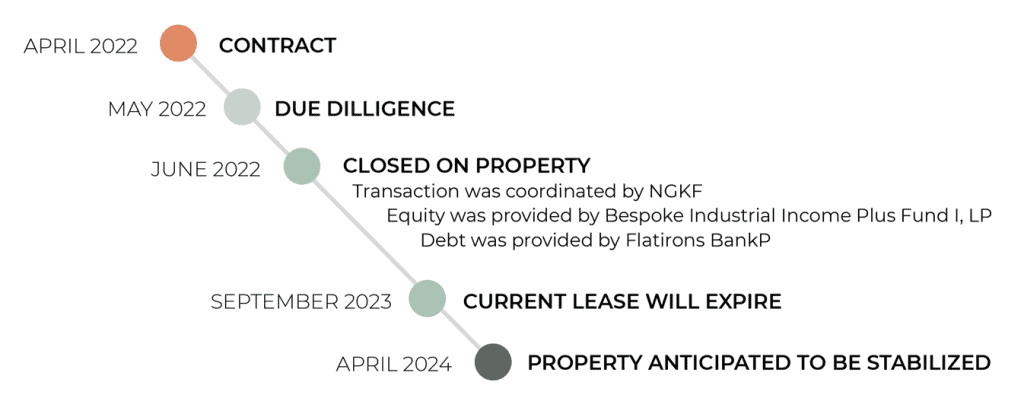 Existing tenant vacates at end of lease term at 2023.
Construction costs are higher than anticipated when building is to be remodeled at end of lease term.
We do not receive estimated new rent at the end of lease term.
Upon stabilization of property, the cash out refinance proceeds are less than anticipated.
We anticipate keeping this property for the long term.
For more information about this or any of our other assets…