4,800-sf building sitting on 4.6 acres of primarily yard space, appealing entrance and parking, situated in a high-growth community, and that boasts exceptional signage opportunities on I-85.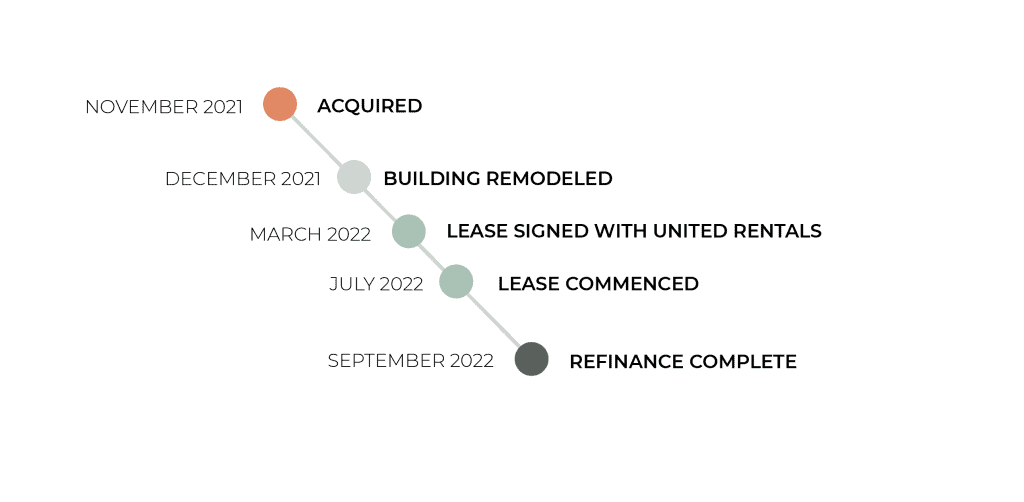 Lease up takes longer than expected; Do not receive lease rate we estimated; Refinance proceeds are less than expected; Exit is less than expected
This property is uniquely positioned to service tenants and users that have a significant outdoor storage component to their operations. With the supply of these types of properties becoming ever more constricted due to redevelopment, downward municipal pressure on heavy zoning, and other factors, 995 will make for a sound investment for years to come.
For more information about this or any of our other assets…